Class of 2018
Suite Dreams
with strong support from our community, the High School Glam Suite Team charged full speed ahead into year three.
In 2018, we received major support from Project Beautiful–Inside and Out
The Michigan-based non-profit launched in March 2015, with the mission to build confidence and inspire hope as individuals and families rebuild their lives. Project Beautiful partners with other service organizations to create moments and experiences that bring smiles to people when they need it most. We were beyond grateful to have the support of such a great organization for the 2018 prom season.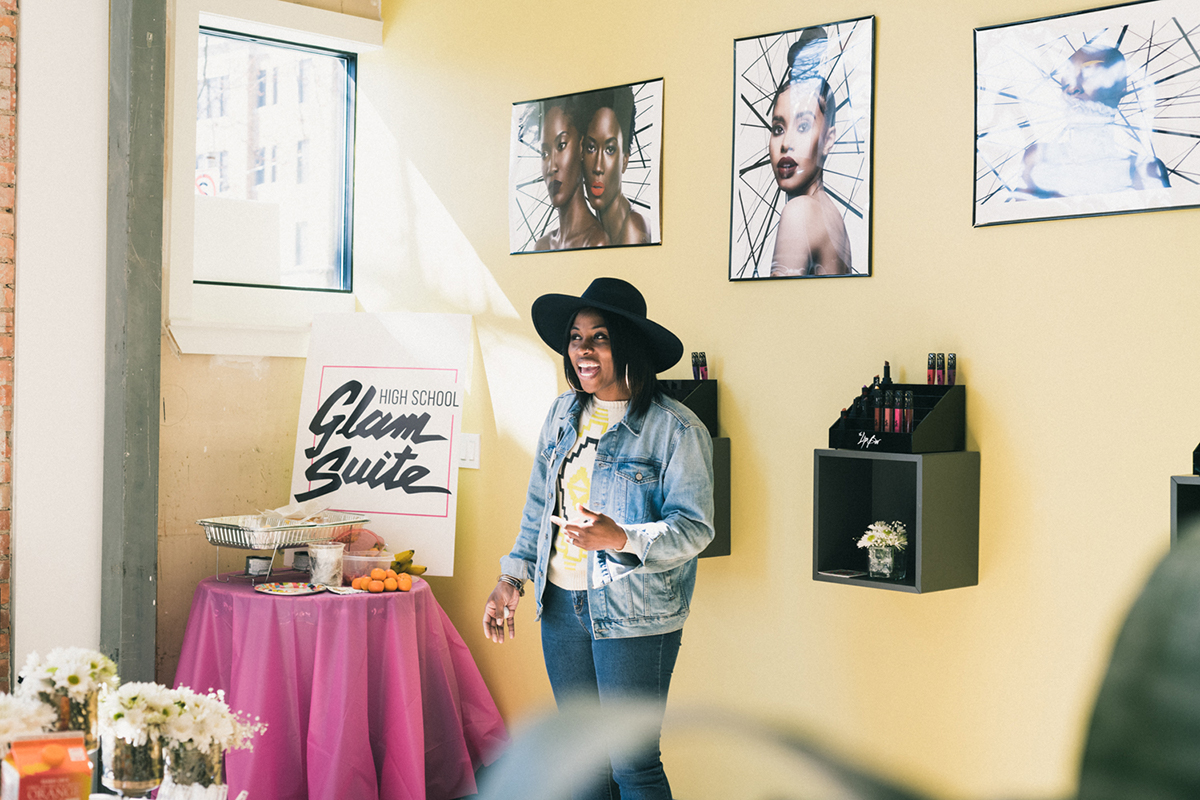 We were able to create an unforgettable program and sendoff for five remarkable girls. Our kickoff was a Meet & Greet Breakfast hosted by The Lip Bar and catered by Divine Indulgence. The girls were able to meet each other and some of our volunteers. They heard encouraging words from one of our long-term stylists, Keerie Moore.


The HSGS C/o 2018 headed to Gleaners Food Bank for a community service project. The girls learned how donating a couple of hours of their time could impact hundreds of families.
Prom Day
After many meetings and appointments, the day finally arrived! The girls spent the day at a place, beautifully decorated by Rose Quarts. They enjoyed massages by Wellness with Wendy, nail service from Truly Beautiful Nailz and hair service by Keerie Moore and Shannon Leigh. Lunch was provided by Comfort Café. Fancy Flash donated their photo booth for fun snaps of the day. They donned their custom-made and donated dresses for a night they will always remember.
The HSGS Board would like to extend a special thank you to Miss Linda Harris, who lent an extra hand on prom day.